Lenmed Ahmed Kathrada Private Hospital, one of the eleven hospitals of the Lenmed Health Group, officially opened a state of the art cancer institute in Lenasia, this September.
---
Lenmed is confident that the Ahmed Kathrada Cancer Institute (AKCI), through its exceptional  team of high calibre specialists and  a modern infrastructure, will make world-class cancer diagnoses and treatment options accessible to neighbouring communities.
Mr Amil Devchand, COO of the Lenmed Health Group, says, "We will ensure a positive impact to the quality of lives of our patients and their families."
The new cancer institute features premium technology in a warm, patient-friendly, modern  environment with a support waiting area for patients' loved ones. Support programmes and services for early detection, diagnosis, treatment and follow-up care is provided.
Adding to the excellent service, family support systems are in place. Transport is routinely available to the patients and one support person to and fro AKCI.
Services and treatments
The Ahmed Kathrada Cancer Institute medical fraternity is complemented by specialists, clinicians and allied health professionals.
A multi-disciplinary approach, which promotes unique individualised treatments to patient care, has been adopted.
The team offers treatments with personal care for the following types of cancers:
Breast cancer
Gynaecological cancer
Urological cancers
Lung cancer
Melanoma haepatobiliary cancers
Sarcoma gastrointestinal cancers
Pancreatic cancer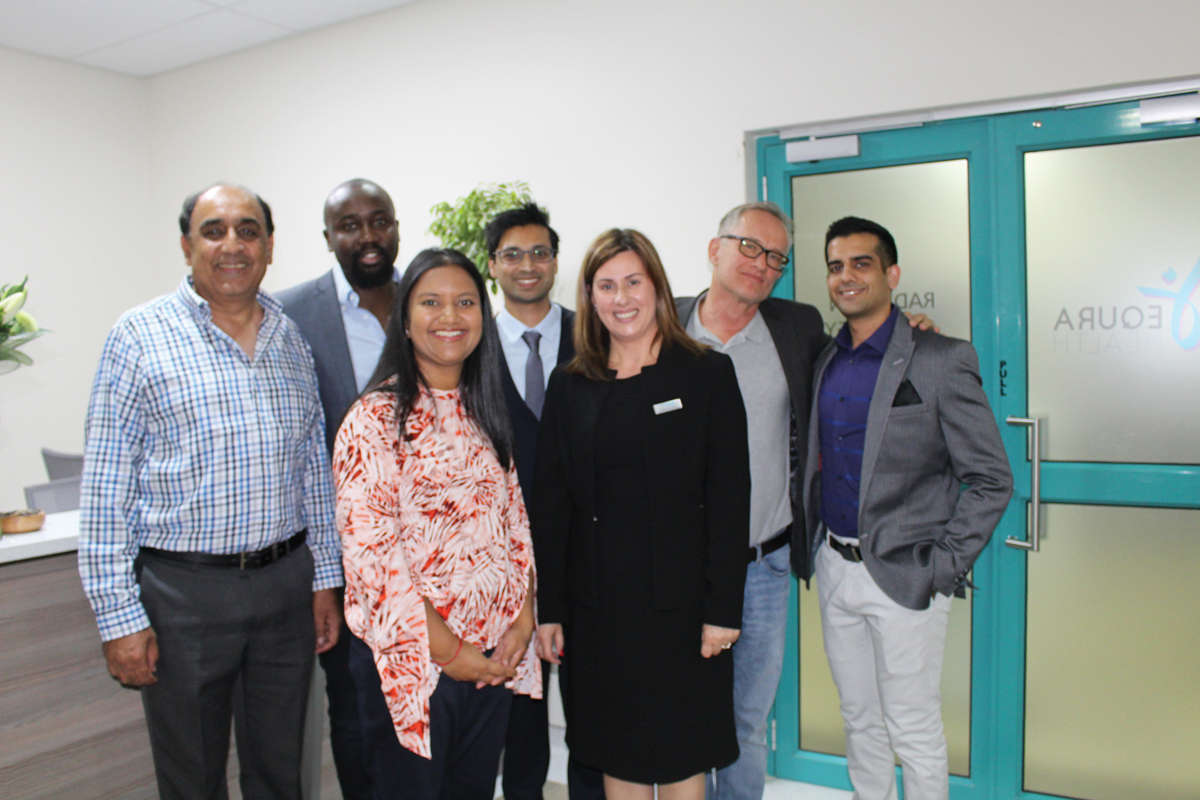 Dr S Naidoo - Radiology oncologist
Dr N Chiranjan - Radiology oncologist
Dr H Cubasch - Breast Surgeon
Dr O Ogude - Medical oncologist
---
Clinical oncologists, Dr B Singh and Dr S Ngidi, have independent  practices at Lenmed Ahmed Kathrada Private Hospital.
---
Dr B Singh - Clinical oncologist
Dr S Ngidi - Clinical oncologist